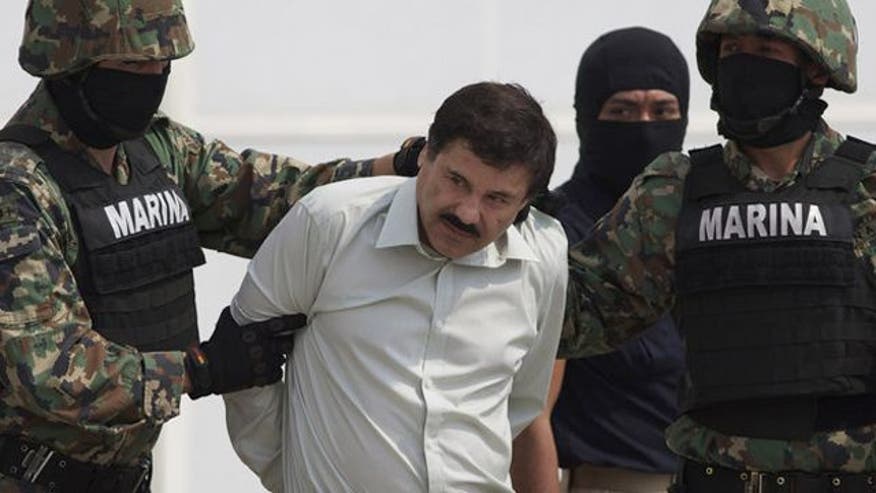 About 10 months after Joaquin "El Chapo" Guzman was sent to Mexico's most secure prison, construction reportedly began on a house in the middle of nowhere.
Located about a mile from the prison, the home was surrounded by fields and was never totally finished. Pictures show the nearly-bare interior contained mostly construction materials and a few appliances.
It was into this house the notorious Mexican drug kingpin emerged via an elaborate tunnel on Saturday night, completing an audacious escape from Altiplano prison.
In the aftermath of Guzman's exploits, the biggest question facing Mexican authorities is: How did no one see this coming?
Perhaps someone – or many people – did.
Three prison officials have already been fired, including Mexico's national prisons director and the head of Altiplano. Interior Minister Miguel Angel Osorio Chong said 34 members of the prison staff were being questioned. If multiple members of the prison staff assisted Guzman in slipping away, it would simply be history repeating itself. Following the drug lord's escape from prison in 2001, dozens of Jalisco prison employees were charged with being complicit.
Then there were the warnings.
The Associated Press cited internal Drug Enforcement Agency documents indicating that U.S. officials received information related to a plot to free Guzman as early as March 2014, just a month after his capture. A U.S. official told the AP that Mexican authorities were alerted, but Chong has denied Mexico was informed.
Two months ago, a Twitter account allegedly belonging to Guzman's son, Ivan, tweeted in Spanish "I bring armed men and I promise you the general will soon be back." He followed that last week with the ominous, "Everything comes for those who know how to wait."
But even assuming prison officials weren't corrupted, the alleged U.S. warning innocently fell through the cracks and no one monitored Ivan's Twitter account – how did that mysterious house go undetected?
Crews began work on the house in December, a local farmer told CNN. That's the same month the AP says the DEA reported a Mexican Army general said, "a deal was in place to release" Guzman.
The outside of the house appeared to be finished around February or March, the farmer said, and yet workers continued to move dirt around the property for months.
The lighted, ventilated tunnel that stretched the mile from Altiplano to the oddly-placed house was 5-foot, 6-inches tall and a little more than 2-and-a-half feet wide. That would have required about 221 triaxle dump truck hauls of dirt to be removed.
On Friday, the workers were gone. On Saturday, so was El Chapo.